Just a few days ago, the Chinese OnePlus 6started receiving an update to the HydrogenOS 5.1.6 that added some of the missing features since launch and helped with overall system stability. Now, the international OxygenOS 5.1.6 OTA is upon us.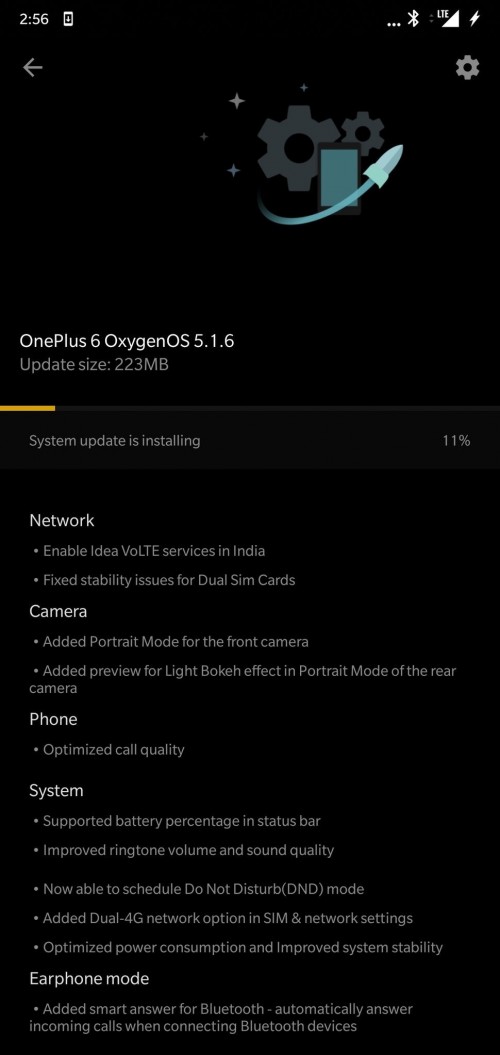 The update brings Portrait Mode for the front camera and preview for Light Bokeh Effect, again in Portrait Mode but for the rear camera only.
Other notable additions include the battery percentage in the status bar, schedule for DND (Do Not Disturb), dual 4G network support in SIM and Network Settings and now smart answer for Bluetooth devices is available. This feature enables automatic answering of incoming calls when connecting a Bluetooth device - a headset, for example.
Most of you will be happy to see some of the irritating bugs being squashed, like the issue with ringtone volume, improved sound quality, optimized call quality, power optimizations and improved system stability.
We can see that some of the issues that we wrote about are being resolved but we wonder how many of them remain after the latest update. Maybe try to reproduce them after updating and find out for yourself.